---


1. OLD

I bought this ICF-6700W on Ebay. It was immaculate when it arrived, likely unused, with only the following
problems :

- meter stuck in the middle
- no oscillator on many SW bands: 89300 on display

2. NEW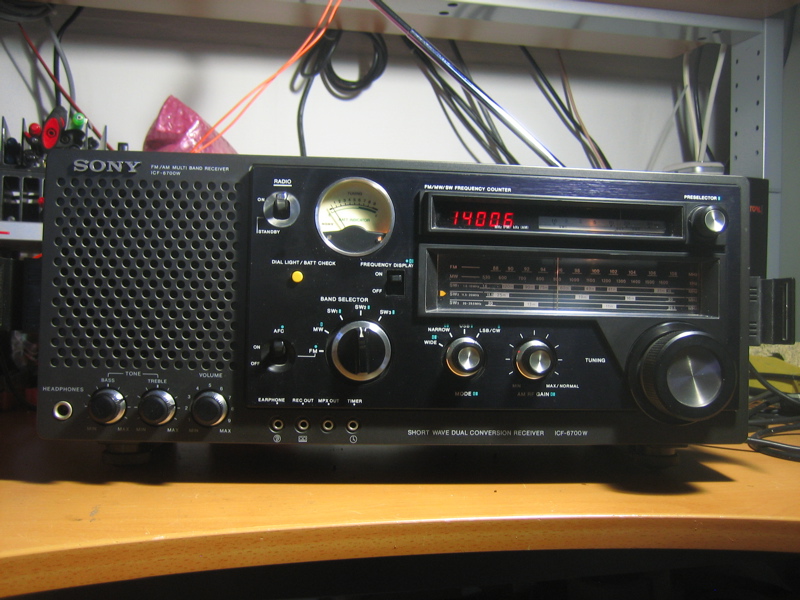 a. Clean with water and soap.
b. Contact clean all switches and pots (this solved the oscillator problem as expected, see other 6700 repairs)
c. Meter repair

Open the radio - I like it when the Sony tape is still in place... hasn't been messed with:



You can dissassemble and still operate on mains power if you are careful: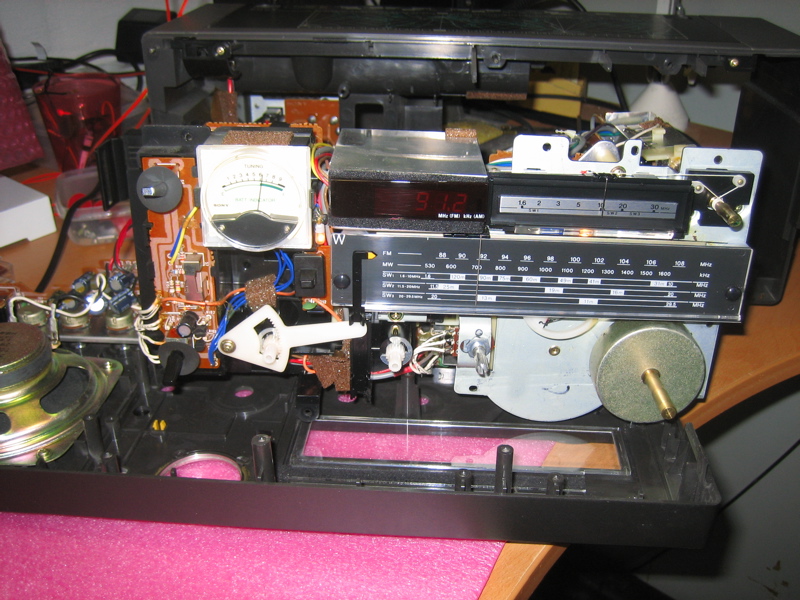 Take the meter apart and realign the balance carefully (using the center screw on meter mechanism).



d. Alignmment as per service manual


3. OPEN ISSUES

None.

4. SUMMARY

About 2 hours cleaning, 1 hour repair and 1 hour alignment.

5. DOCUMENTATION

Good documentation is hard to find. BAMA scans are low quality. Here are good scans of schematic and components:

schematic diagram Sony ICF-6700L
component placement Sony ICF-6700L

For the 6700W everything is the same except that the LW parts don't exist, and the MW/LW switch is now AFC to ground/VCO. All numbering and placement is the same. Note that the documentation (service manual) contains some errors.

Serial number 18226.

back

---