DK1HTX
---
Introduction
This page is created to tell a little about me, and a lot about the projects that I currently have running (not all that many) and the ones I have planned (quite a lot).
If you have comments on this page, please email me at:


My name is Henrik Tuxen and I have been a ham since I was 1970. I started out with the call sign OZ6WU and a class-D license in Denmark.
From
To
Call
Where
1970
1974
OZ6WU
Class D license in Denmark.
1974
1975
OZ6WU
Class B license in Denmark.
1975
1979
OX3WU
XP1AA
Class A license in Greenland, Thule AB.
1979
2002
OZ6WU
Class A license in Denmark.
2002
????
DK1HTX
Class 1 license in Germany.
I've built an Elecraft K2 with the 100W option, but is mostly running 10W in PSK31 using a T2FD antenna located under the roof. Not the best installation, but it works.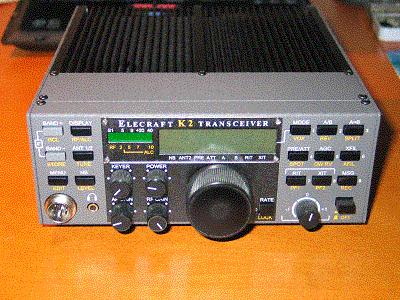 I love my K2, which has given me a lot of good experience during the building of the thing, including finding out why it did not work as it was supposed to, but you also learn a lot about the rig you later are operating.
Projects