-
-
God bless the Europeans!
-
-
Hello! Welcome to our home page!
I'm RADIO AMATEUR since 1993 and was previously with the callsign DD6SK, from 1996 DH7BC and from 1997 DL7BAC QRV.
My wife Doris is RADIO AMATEUR since 1998 with the callsign DO1JD
My name is Bernhard, am 65 years young and we, my wife and I have dared
to change our QTH (residence), but this was very difficult for us and the "legacy" with us today. Our problem was,
we were two taxpayers and consumers (the important thing for this country) and have dared to leave this paradise.
Why we did it know for sure some "bigwigs" in Germany.


We will give you the answer, we can no longer tolerate democracy, freedom and social justice in Germany.


Our new QTH is in the Salzkammergut in Austria in the beautiful Alpine country we have never regretted it.
Thus we are in Austria, Austrian with immigrant background.
immigrant song
our roots
Doris ex DO1JD and Bernhard ex DL7BAC ***our mug shots for the NSA***
A contribution to PEGIDA from the "Kronen Zeitung" (kronebunt) p.10 / 11 from Sunday 01 February 2015
-
P E G I D A Stress for no reason ?
-
Anti-Immigrant Protests In Germany Growing Larger Every Day!
-
OFFICIAL PEGIDA ANTHEM
-
-
The GERMAN UNOFFICIAL ANTHEM" played in the first unofficial state visit of Konrad Adenauer in the U.S.
-
How stupid do you think we + That's enough! (Speech of a wise man)
-
How the world sees Germany and laughs about Germany!
-
I can not eat as much as I would have to puke!
-

our East Germans
-

What makes Mrs Merkel, is high treason against the German people!
-

BUDDHIST slaps ANGELA MERKEL!
-
The official EUROPE HYMN "Ali Baba and the 28 thieves" click the flag !
-
An entity established by "soldiers of fortune" and "criminals".
These are the United States of North America, you see it every day
The USA as a friend, then you do not need more enemies
-
Adolf Hitler's speech from 1941 In this speech, one realizes that the interests the US government today have not changed.
This is worth 15 minutes understand what were the interests of the US and still are, world domination and oppression of all peoples

-
I do not want you. I thank you for the attention of the Washington spy but I will
never travel to the center of crime, corruption and evil in the United States.
I will not let my freedom of speech ban from the US and other dictatorships.
God help the United States in the democratization
-
The perception of American in Germany
Mastering the German language is a prerequisite!!!
-
-
-
Amateur Radio Information
-
-
YouTube-Videos ex DL7BAC ****
Online - Log of DO1JD and ex DL7BAC
The QSL cards from ex DL7BAC and DO1JD
Silent Key

Günter Zellmer, DL7ZG is, on 12.09.2014 at 11:00 clock by gone before us.
It has the key to him as much meant placed for getting out of hand.

Our honorary member Günter is for many of us as Mentor, as a radio amateur, as a man in memory remain.

Günter, we think of you!

Source: BB-broadcast of the districts D, Y from 2014/09/13
Recording the activity of OVD13 at 90 years broadcasting from Germany
Report on the activity of 90 years broadcasting from the VOX - house in Berlin (click!)
The VOX House information page by Rainer DC7BJ ****(click!)
NEW !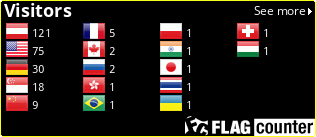 .